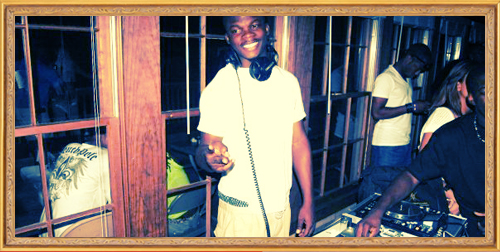 VMAs 2008
Ok, so am pretty sure most of you saw it, most of it was like WTF? and some where actually good. I liked their nice idea of the Hollywood setting, wonder how much it cost them to build up everything they used?
Ok, to start off… Rihana opened up the show with her song, Disturbia… in a freaky way like MJ's Thriller video… well, it was not bad actually i guess.. I mean, i havent really heard the song like that, a friend forced me to watch the video a while back so i can see the hairstyle she might get next…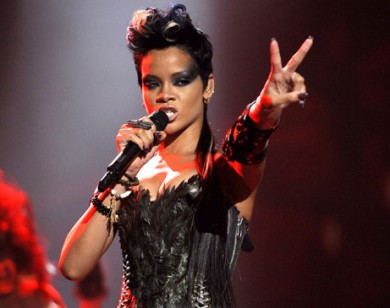 and next on the list of performances i saw didn't see was Katy Perry performing 🙁 If anyone sees her, tell her i said i need a re-run live because i also kissed a girl and like it. lol. Umm, Travis Barker? Now thats what i'm talking about.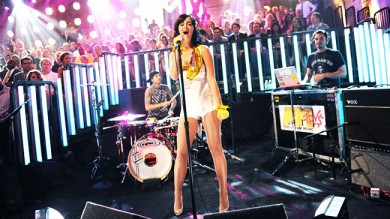 Anyways, to move on, i did see Weezy perform though and i have to saw WOW! The performance with Leona Lewis was awesome!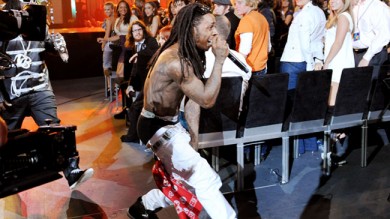 and then we had the performance with the circus leader T-Pain, 😀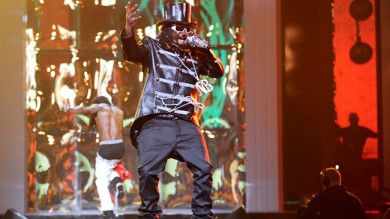 I saw a little out of Pink's performance but didnt see her wearing this though 🙁 I didnt even know she had a song out 🙁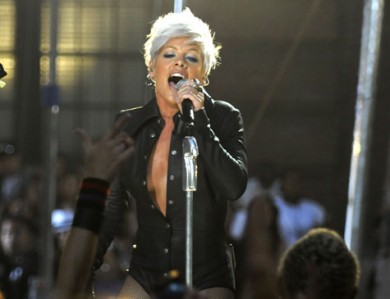 I left for a while and missed out on The Ting Tings, Shut up & Let Me Go, and even TI!! Performing with Rihana??  Live Your Life, on Numa Numa!!?? WTF? Where have i been??I saw this online, and i have to say the song is nice… gotta hear more.. more!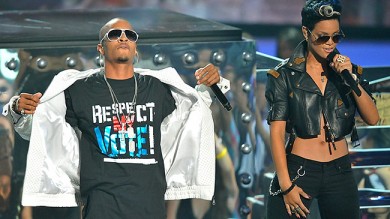 I saw LL's performance, Cristina's performance also, and then to get to the great part of the night, Kid Rock, with Weezy coming out to rap on that track!! am pretty sure he wrote/made that up just for the VMAs! note the style people! welcome to the world of Slouch Skinny Men's Jeans…
To round things off was Mister kanYeezy! not Weezy, kanYeWest! He sang Love Lockdown live with the synthesizer (the T-Pain) and supposingly, this is on his next album due for release in december along side with Jay-Z's album, also due in the same month!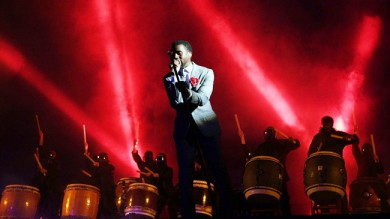 Watch the performance here and let me know what you think, i think the song will be a hit, just watch. You might not like it at first but watch…
[dailymotion]http://www.dailymotion.com/video/x6p0a0_kanye-west-love-lockdown-2008-mtv-v_music[/dailymotion]
Ok, so i do think that the VMAs gave Britany so much awards just to make up for last year's horrible opening show! and also for her to get back her spot which i do think she has lost forever.
2 comments