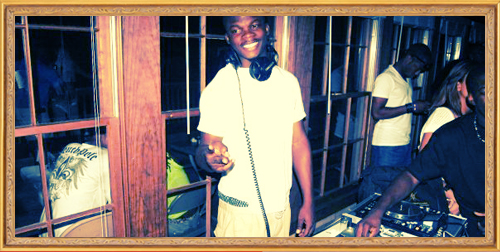 90's Throwback & Bombchell
I know you remember this right here:
http://www.youtube.com/watch?v=l2WH8Z_O6Os
Mark Morrison – Return of The Mack, hmm hmm. Wow, i havent seen the video in so long. 😆 Thanks to Michelle Bombchell for digging it out the closet. 😉 I also got a shout out on her blog. Yey! Its one of those blogs i'm addicted to and have subscribed via Firefox's Live RSS Bookmarks. *cough* she is also a hot geek so… *hmm hmm*
But about that video… umm, i remember us spreading rumors about how he killed his wife, went to jail, got out, and thats how the song came about, back in Secondary School in Nigeria. Big 90s hit so shout out to Mark Morrison cause i read he might be coming back again to the scene (big-time) since the Death Row split.
Hmm, i've also been sick this whole week. Sucks cause i have gigs throughtout this weekend, seeing its recession, we gonna have to slap tylenol or something on that and get to work. lol, but really, i hate medicine, pills and co. I prefer injection (shots). I guess it's because i was raised that way. Mom was a doctor so you already know the drill.
Just to mention, am still wating on my Nikon D90. I am gonna get it i tell you. Also getting this backpack from Amazon to go with it.
2 comments