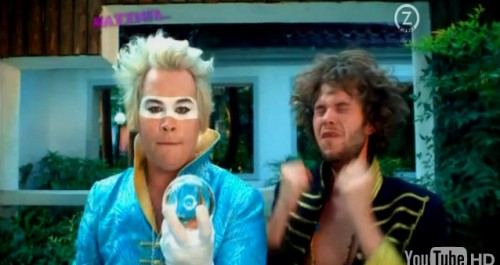 Empire of the Sun – Walking On A Dream
This is the reason why i got into DJing. This track though weird to some of y'all is one of my favorite tracks of 2009. I didn't know they had a video for this till today. lol.

[Edit]: EMI Claimed the videos so you have to view it on YouTube itself by clicking on the video. Sorry guys.
Below is a life performance you may or may not wanna check out.

http://www.youtube.com/watch?v=xiOIzgfMJn8