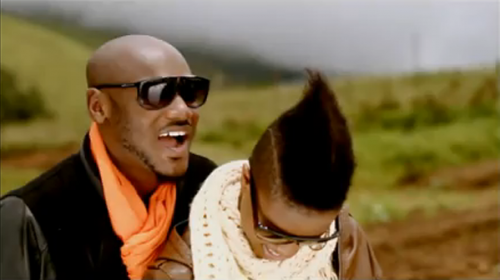 Nigerian Music Videos
I decded to post some currently released Nigerian Music Videos after "youtubing" lol.
D'Banj – Mr Endowed: As expected from the MoHits Camp, nothing less but good work. Couldn't find a HD version though. Sucks.

DJ Neptune f. MI, Naeto C & Dagrin – 123 (Remix): CraZZy tune from DJ Neptune. The remix to the first single off his album. In HD too… MAD!

Bracket f. 2face Idibia – Yori Yori (Remix): How seriously good an this song have ever gotten, the got the best person on the remix, 2Baba. Wish the video was in HD though, but this is an automatic classic.

2face Idibia – Only Me: I had to post the legends video.
http://www.youtube.com/watch?v=18tW9MLKShU
2face Idibia – Implication: Club banger from the one and only, 2Baba ofcourse. The DJ Caise Remix to this is some serious business.
http://www.youtube.com/watch?v=hUBhiP7UYWA
Tmoney – Let me Get 'M: New promising up & coming artist. Can he fill in the gap left behind by DaGrin?