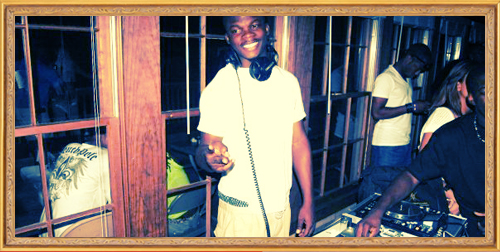 The BOSS was 5.0?
Do you remember this picture of Rick Ross released earlier by Trick Daddy?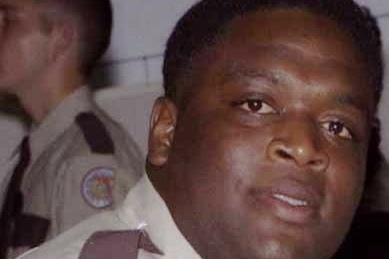 Do you remember watching this video and listening/(maybe) believing what Rick Ross was saying?
http://www.youtube.com/watch?v=cmOQVtYm_Bg
Anyways, its TRUE. The BOSS was a 5.0. but who cares…we still on that maybach music.
The questions over Rick Ross' previous employment status has seemingly been answered by website TheSmokingGun.com, which released records showing the Miami rapper was at one time a corrections officer.

Ross, born William Roberts, is known for his gritty tales of drug dealing and the street life, but he also apparently graduated from the Florida Department of Corrections (DoC) training academy.

The rapper's social security number matches that of a William Roberts, who was assigned to the South Florida Reception Center in Dade County.

The 32-year-old rapper was appointed a prison guard in December of 1995 at the tender age of 19. He left the job in 1997.

In a previous statement Ross denied the allegations and labeled pictures of him in a correctional officer's uniform were fraudulent.

"My life is 100% real," Ross told AllHipHop.com in a previous statement regarding the photo. "These online hackers putting a picture of my face when I was a teenager in high school on other peoples' body. If this s**t was real don't you think they would have more specifics, like dates and everything? I'm in the entertainment business and a lot of people who like to hate because I'm on top of my game. Like I said before my life is 100% real. I live by this die by this. Fake pictures are created by the fake, meant to entertain the fake."

The woman identified in the pictures shaking hands with Ross is Marta Villacort, who was head of the South Florida Reception Center.

At press time, Rick Ross was unavailable for a comment on the prison report.
UPDATE: Damn son, even DJ Khaled called him out. That aint the definition of a real partner to me, no matter if he lied, you dont turn backs.
The good thing about this is the fact that if Def Jam has good PR's they can twist this. His next album could be titied "From 5.0 to The BOSS" or something… 😆