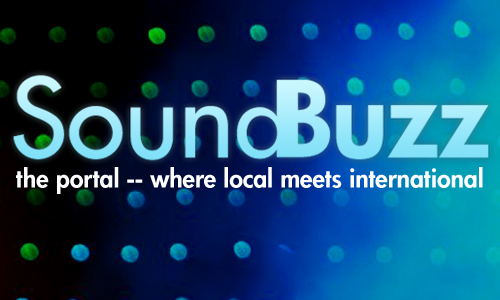 SoundBuzz – Talk Show 28 (w/ Grammy-Nominated Singer Raheem DeVaughn)
Raheem Devaughn aka Smokey Temptation aka Radio Raheem will be live on Soundbuzz tonight. Maryland-based R&B vocalist Raheem DeVaughn kicked his career into gear after initiating a series of independent releases, released The Love Experience in June of 2005. The album peaked within the Top 50 of the -Billboard 200 album chart, with the singles "You" and "Guess Who Loves You More" regularly spun on some of the more adventurous R&B stations across the U.S. Love Behind the Melody followed in January 2008. Its first single, "Woman," was his biggest hit yet and was nominated for a 2008 Grammy in the category of Best Male R&B Vocal Performance. A year later, "Customer" was nominated for Best R&B song. Led by the late-2009 single "Bulletproof," featuring Ludacris, DeVaughn's The Love & War MasterPeace — featuring much more socially conscious material than the average contemporary R&B release.
Tune in for a LIVE INTERVIEW with Raheem Devaughn on #SoundBuzz with DEOLA & JOJO on Gidilounge Radio. Call in via skye "Gidilounge" and speak with Raheem Devaughn.
Listen on your BlackBerry OS 5 or less by clicking http://m.gidilounge.com. Listen on your Android decive by downloading the Winamp application, click Home, Shoutcast and search "gidilounge". Listen on your iPhone by going to http://m.gidilounge.com/listen.pls
PODCAST: