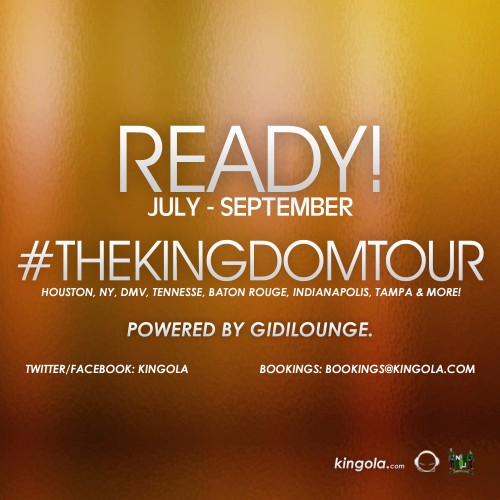 The Kingdom Tour! Sponsored by Gidilounge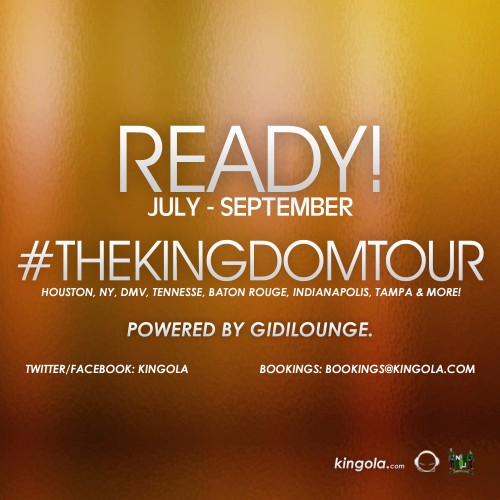 Summer is here, exciting times, and this summer we are pleased to announce the King's first official tour! The Kingdom Tour!
In recent years King Ola has been making waves as one of Nigeria's prominent International DJs, with perfectly sorted mixtapes (http://kingola.com/mixtapes) of different genre, shows and private events all around the country and his Thursday primetime radio show on Gidilounge Radio (http://soundbuzz.gidilounge.fm), its only right his first tour kicks off this year!
This July to September, King Ola will be invading different cities and zones (such as the DMV, New York, Houston, Tennessee, NC, Indianapolis, Baton Rouge and Tampa) in the continental United States for the first leg of the tour.
The tour sponsored by Gidilounge will also be broadcasted live on air via Gidilounge Radio. The tour kicksoff this weekend in Houston for the Nigerian Reunion, be sure to check back for more information about this exciting tour!